Foodservice Safe is committed to ensuring you and your employees are well prepared in keeping your business safe and successful. Below we've shared some valuable resources from Servsafe to assist you and your staff on proper food safety training.
Focus on a New Topic Each Week
Week 1 – What Is Food Safety?
Week 2 – Handwashing
Week 3 – The Role Of Food Safety Training
Week 4 – Time & Temperature Control
Download Posters & Activity Worksheets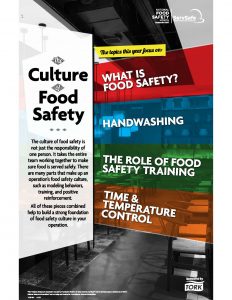 Posters and activity worksheets are available in both English & Spanish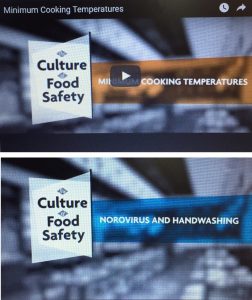 Watch these fun engaging training videos and share with your employees. Topics include Minimum Cooking Temperatures and Norovirus and Handwashing.
In addition, download infographics on Handwashing and proper Time and Temperatures control.
For additional resources, visit https://www.servsafe.com/foodsafetymonth
Visit our website to register for online and public classes. We offer classes in Food Service Sanitation Manager Certification (FSSMC), Food Handler Certification and BASSET Certification.