Food Handler Certification
Click Here to Register for Online $9.95 Class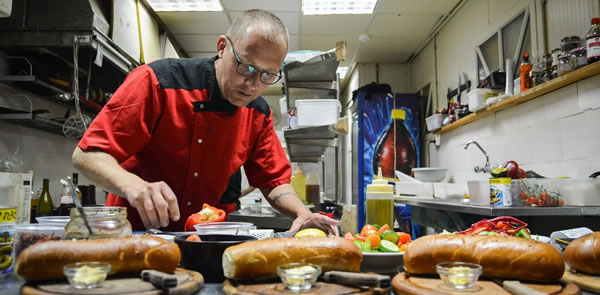 This online ANSI-approved course is available on-demand and self-paced. Cost is just $9.95 per employee.
Takes approximately 2 1/2 hours (can be done in intervals)
Printable certificate upon completion
No additional charge for re-testing
Food handlers must receive or obtain training in basic safe food handling principles within 30 days after employment.
For private in-house classes, contact John Gescheidle.
For multiple employees, contact Liz Gescheidle to discuss how we can set up a Personalized Corporate Food Handler Online Training Page and/or discuss pre-payment options.
NOTE: Effective July 2016, food handler certification extends to all food handlers working in non-restaurants (including senior living centers, long-term care facilities, licensed daycare centers and homes, hospitals, and schools). The training must be completed by July 1, 2016. Enforcement will be limited to notification and education only until December 31, 2016.
Frequently Asked Questions on Food Handler Training in Illinois: Food Handler FAQ Updated April 2016