Certification Partners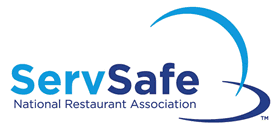 ServSafe Certification
The ServSafe Food Safety Training Program leads the way in providing current and comprehensive educational materials to the restaurant industry.  More than 4 million foodservice professionals have been certified through the ServSafe Food Protection Manager Certification Exam, which is accredited by the American National Standards Institute (ANSI)-Conference for Food Protection (CFP).  ServSafe training and certification is recognized by more federal, state and local jurisdictions than any other food safety certification.  Learn more.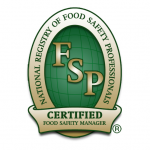 National Registry of Food Safety Professionals
National Registry of Food Safety Professionals develops and maintains certification examination programs in the food safety profession. National Registry is recognized internationally by the food service industry for its examinations and service delivery standards and practices.  National Registry has developed a food safety certificate program for food handlers, as well as a food safety HACCP manager examination for workers in food manufacturing facilities, processing plants, food packaging, and warehouses.  Learn more.

TIPs (Training for Intervention ProcedureS)
TIPS® (Training for Intervention ProcedureS) is the global leader in education and training for the responsible service, sale, and consumption of alcohol. Proven effective by third-party studies, TIPS is a skills-based training program that is designed to prevent intoxication, underage drinking, and drunk driving.
Over the past 35 years, TIPS has certified over 4 million participants and trainers. TIPS training is conducted in all 50 states and the District of Columbia, and in over 50 different countries. Learn more.