Foodservice Safe LLC offers online training for manager certification/re-certification and food handler training. Each is a high quality presentation and simple to use with video, audio and interactive learning games.  All text and narration in both English and Spanish. No time limits. Take as much time as needed.  97.3% first time pass rate for those following warranty requirements.
-Rated "Highly Recommended" by the National Association of City, County, State and Federal Sanitation Regulators, NEHA.
-Online Food Safety training achieved a 100% certification examination first time pass rate in a study conducted by The Ohio State University.
-University of Illinois study proves online is effective as a classroom.
-Is the most widely accepted, by regulatory agencies, on-line food manager's certification training in the country.
TAP online courses are the only specifically developed online re-certification courses offered that are approved for use in all states where non-examination food safety manager re-certification is allowed.  Upon successful completion of the course, the TAP Certificate of Achievement is offered for printout.
REGISTER FOR ONLINE FOOD SAFETY TRAINING
Online Food Safety Manager Certification Course – English
Servsafe Exam and Answer Sheet is included when ordering the online food safety course.
Online Food Safety Manager Certification Course – Spanish
Servsafe Spanish Exam and Answer Sheet is included when ordering the Spanish online food safety course.
ServSafe Proctoring Fee
Included in the cost is the Servsafe answer sheet and exam.  
Food Safety Manager Test Prep Class
Online Food Handler Program
 This online program is ideal for those short of time and on a tight budget. This ANSI approved program, offered in both English and Spanish, provides the needed flexibility when your schedule does not permit you to be out of the  restaurant.  Employees print out their certificates at the end of the training and allows them to retake the final assessment as many times as they need in order to successfully complete the training.
Click here to register for our online food handler program for only $9.95.
Contact us about setting up a Corporate Food Handler Online Training Page.  This process allows you to prepay the $9.95 for your employees online training while providing an easy way to track their progress.  It eliminates the problems of employees who do not have a credit card or an email address.  Foodservice Safe can set up a personalized web page with your corporate logo and personalized handouts to walk your employees through the training sign up.  We can provide you with the access to purchase registrations for the site directly, or you can provide us with a credit card to keep on file and we will replenish then it gets to whatever level you establish and forward you a receipt of the training charged to the credit card. There is no additional charge to set up this personalized option.  We are here to assist you, your managers and employees as they go through this process.  
In an effort to increase retention and increase your chance of successfully completing the exam, the online program must be completed within 4 months of your program purchase.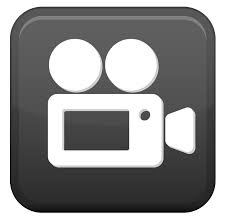 The Training PASSWORD
and USER NAME is "demo"