Allergen Awareness and Training Certification
Click Here to Register for Online $19.95 Class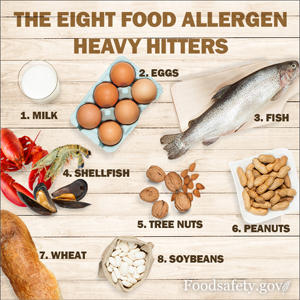 All individuals seeking food service sanitation manager certification or food service sanitation manager recertification must undergo training in Illinois.
Our online ANSI-approved course is available on-demand and self-paced. Cost is just $19.95 per employee.
Takes approximately 2 hours (can be done in intervals)
Spanish test option available
Study resources/material available
Illinois requires training within 30 days after hire and every three years after.
The training and successful passing of the exam must be completed by January 1, 2018. Enforcement will be limited to notification and education only until July 1, 2018.
For private in-house classes, contact John Gescheidle.